Why choose Relais Expert-Conseil?
Since its creation, Relais Expert-Conseil has succeeded in adapting itself to the new realities of the workplace, in order to provide excellent services to our clients and face the most complex challenges. With our long-standing approach centered on individuals, we are able to develop innovative strategies to better prevent and manage labour relation challenges by involving all stakeholders: employers, employees, and unions where applicable.

We ensure the well-being of your employees who deserve the best.

Over the years, our team has developed expertise in areas where many do not dare to venture, such as the prevention and management of addiction and psychological harassment in the workplace.
We continuously reevaluate our services in order to improve them, by staying abreast of new findings and trends in our fields of expertise and by taking into account the changing needs of our clients.
Also worth mentioning, Relais Expert-Conseil has developed partnerships with two prestigious universities, the
Université de Montréal
and
McGill University
, thereby adding credibility to our professional activies, including through our training modules, for which participants can earn recognized university credits.
---
National and international coverage
Over the years, Relais Expert-Conseil has developed dynamic strategies and tools that are current, tailored, and measurable in order to ensure their consistency and effectiveness. Our expertise and the high quality of our services have led us to expand our activities beyond Quebec and Canada. Indeed, since 2000, we also present in the United States, Mexico and some European countries such as Switzerland.
Unique expertise for NUNAVIK
Working closely with exploration and mining companies, Relais Expert-Conseil has developed a unique expertise regarding training activities and employee assistance programs that are adapted to the realities of remote locations.
In addition to offering entirely bilingual services, we also possess resources and technical means to offer some of our services in Inuktitut. Wherever you may be located, we have solutions to help you maximize your human resources.
"Relais Expert-Conseil, a partner that understands your reality."
A network of strategic partners
Relais Expert-Conseil is proud of its association with renowned experts and partners. With such partnerships, we focus on continuous improvement and stay abreast of recent developments and best practices in our areas of expertise.
​
Our PARTNers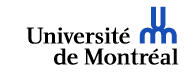 accredited by Emploi-Québec

Relais Expert-Conseil is accredited by Emploi-Québec for developping and implementing training sessions.