Effective supervision and management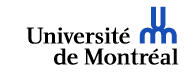 You would like to
enhance the skills
of your supervisors, line managers, foremen and team leaders?
As key players in your company, first-level managers must be adequately trained in order to face today's organizational challenges.
Relais Expert-Conseil
offers a tailored training program that will answer today's organizational needs.Entitled Effective Supervision and Management - A Plus for Your Company, is currently offered in French as part of the Université de Montréal's Continuous Education program and leads to university credits.
The program consists of 4 distinct training modules of 30 hours each, and was designed as a complete "toolbox"' for individuals aspiring to a role as a first-level manager or who are already in a managerial positions and could benefit from a complete update in their area of expertise.
This training program can be offered in your workplace and tailored to your particular needs. You can also choose one or more modules, or the complete program.
A four-module program for first-level managers
Faced with management's performance requirements and the realities of managing a team of employees, first-level leaders must master today's technical and interpersonal skills in order to:
Motivate and mobilize employees;
Have knowledge of labour relation laws;
Resolve conflicts and problems;
Deal with difficult behaviours;
Manage operations more effectively.
Also, participants who meet the requirements receive a certificate for continuous education credits. Each module totals 30 hours and leads to university credits. For employers, these represent a measure of quality of the training provided as well as an acknowledgement of the employee's corporate education efforts.
MODULE 1 – Develop better interpersonal skills
Communicate effectively;
Develop and enhance interpersonal skills;
Establish positive and constructive relationships;
Intervene more effectively with line managers;
Adequately resolve conflicts in the workplace;
Identify and apply your leadership style;
Recognize and prevent psychosocial problems at work.
MODULE 2 – Exercise one's role as first-level manager
Manage human resources;
Evaluate and optimize your team's performance;
Uphold company policies and regulations;
Cultivate harmonious labour relations;
Understand and apply the laws concerning labour standards;
Understand and uphold health and safety standards in the workplace;
Understand privacy laws and regulations.
MODULE 3 – Effectively manage operations
Become a better project manager;
Plan, coordinate and delegate tasks within your team;
Achieve production plan objectives;
Identify and solve problems;
Look for innovative solutions;
Use material resources effectively;
Control inventories;
Increase productivity;
Combine performance and environmental concerns.
MODULE 4 – Proactive team supervision
Learn and apply proactive supervision principles;
Promote common values within your team;
Mobilize and optimize teamwork;
Handle unforeseen events and changes;
Manage priorities and stress;
Manage conflicts within the team;
Promote initiative and team leadership.